Los Monteros old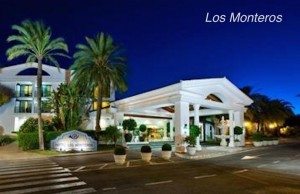 Los Monteros is located a few minutes drive from Marbella east side. Considered one of the most exclusive neighborhoods in the east of Marbella. Located on the beautiful beaches of Los Monteros, it is one of the most peaceful places in Marbella.
Los Monteros may be a largely residential and familiar urbanization equivalents Banus. This area was one of the first in Marbella where luxury residential complex developed. However, Monteros has a low density and today houses some of the most prestigious properties in Marbella.
An urbanization for those who desire luxury living and a little more quiet without losing the opportunity of having everything at your fingertips when you feel the urge to go with the elegant and glitzy Marbella or Puerto Banus.
[property_searchform action="/property-search/"] [ps_field field="ref" label="Reference"][ps_multilocation label="location" levels=2][ps_field field="type" label="Property Type"][ps_field field="status" label="Sale or Rent"][ps_field type="select" field="bedrooms" data="1+,2+,3+,4+,5+,6+,7+,8+,9+,10+"] [ps_field type="select" field="bathrooms" data="1+,2+,3+,4+,5+,6+,7+,8+,9+,10+"][ps_field type="select" data="200000,300000,400000,500000,600000,700000,800000" data_status_sale="200000,300000,400000,500000,600000,700000,800000" data_status_longterm="750,1000,1250,1500,2000,2500" format="€%s" data_status_shortterm="750,1000,1250,1500,2000,2500" format="€%s" thousands="," field="price_min"] [ps_field type="select" data="200000,300000,400000,500000,600000,700000,800000" data_status_sale="200000,300000,400000,500000,600000,700000,800000" data_status_longterm="750,1000,1250,1500,2000,2500" format="€%s" data_status_shortterm="750,1000,1250,1500,2000,2500" format="€%s" thousands="," field="price_max"][ps_counter_submit label="Submit"]
[property_results perpage=12 order="asc" status="sale" minprice=700000]
[property_permalink] [property_result field="MainImage"]
[property_result field="Location"] [property_result field="Type"]
[/property_permalink]
---
[property_result field="Bedrooms" format="%d"] [property_result field="Bathrooms" format="%d"] [property_result_price format="€%s"]

---
[/property_results]
[property_pagination]